My trip to Bosnia-Herzegovina, and Croatia – Part 3
This is the third part of a series of articles "My trip to Bosnia-Herzegovina and Croatia". To get the best experience, I recommend reading the first and the second part.
Chapter 3: The day after
After an unforgettable day hunting mouflon, Anel organized a fishing session with the owner of the Konoba "Solar".
The weather was perfect and I was eager to fish in the sea; it's the perfect activity to do after a successful hunting day. In Switzerland, I am used to fishing for trout in mountain lakes.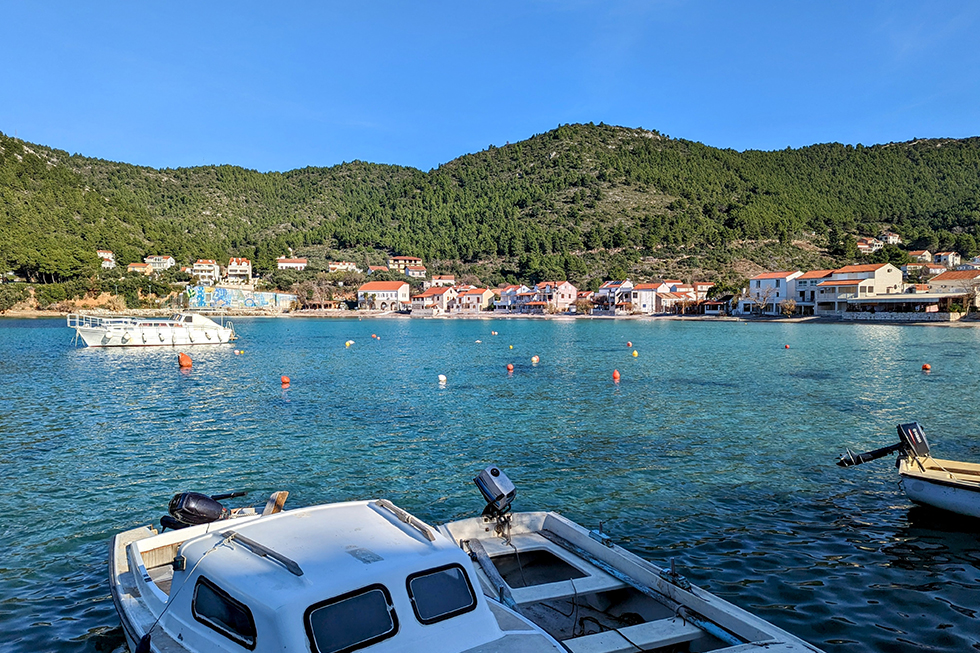 I was a little bit concerned about the temperature on the boat so I put almost all my clothes to be sure to not freeze to death.
After 10 minutes, we caught our first fish, an Atlantic bonito. After this catch, we decided to get squids to make bait for bigger fishes. This was quite difficult as the boat was pretty small and I started to feel a little bit nauseous. I don't normally get seasick but sometimes I need time to adapt. We decided to change tactics and use frozen baits. That worked for me and I caught a Red snapper. As a bonus, this red fella made my nausea disappear.

It was almost lunchtime so we decided to go back, but before that we stopped to lift some octopus traps. We found a surprise in one of them: a super-aggressive Morey. The predatory bony fish almost bit us! It looks like a creature from Elden Ring. I like these traps because it's like opening mystery boxes.

An octopus later, we were ready to go back to cook the fish we'd caught. Getting fresh food to eat is one of the best feelings in the world. The fish were so delicious that I almost gave myself a stomach ache.

Chapter 4: The Dark Knight
With a fully loaded stomach, I was ready for the next adventure. Anel explained to me that the region has special authorization to kill 4 jackals. These predators cause damage, have diseases, and attack domestic animals. The objective was also to send one to Sarajevo so they can extract samples and analyze them.
It was the first time I have hunted at nighttime with thermal vision and I was thrilled by the mission.
The game warden brought us to the place and explained that we would need to be posted on a farm because jackals came here every night to eat.
The game warden didn't explain to us that the place is a pig farm. It was definitely an atypical place to hunt. We almost giggled with Anel because of the context and the smell.

After a few moments of adaptation, I was into the hunt. It was dark as hell and the only possibility to see something was through the thermal optic. After a moment we heard the jackals calling like wolves, they were yapping. It was a little scary as we were surrounded by them.
We tried to focus and after a few minutes I saw them behind the fence. It was an amazing feeling just to see this animal in the dark without being seen. I decided to not take the shot as the pigs were near them and I didn't want to cause "collateral damage".
It was time to eat and shower.
Chapter 5: The last day
We took a walk after breakfast and made a plan to hunt Pheasants during the afternoon.
The hunt was great. We missed one, but again, to see the dog seeking a bird is so beautiful that you don't really care about the rest.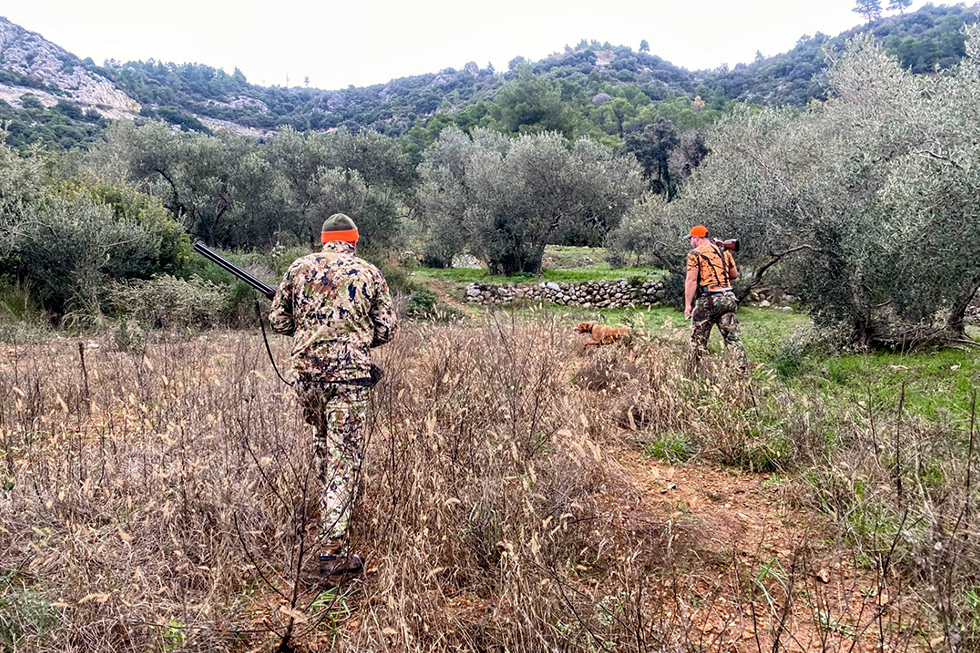 After the hunt, we decided to retry to catch a jackal. Long story short, we arrived at the spot but the thermal optic didn't work (apparently batteries were dead). We decided to borrow a shotgun and try to flashlight the jackal to get the shot. Theoretically, the idea was not bad but in the field, it's too hard to execute.
In hunting, you have to persevere because you never know. Like Steven Rinella says: "Think like a pessimist but act like an optimist".
It was time to get our last meal at the Konoba "Solar". At this moment I didn't realize that this adventure was almost over.
Chapter 6: Back to reality

After 16 hours of traveling through different airports and trains, I'm back home. It's now time to make a conclusion about this trip and to expose what I learn.
First, I want to thank Anel for the trip. Everything was perfect from day one to the end. I felt secure, listened to, and everything was well planned. I would definitely travel around the globe with him. It was also a test to see if we would get along well before going to Tajikistan.
This trip reminded me of what I wanted in life. As a tech guy, I am always mixed between technology and nature. I like to play video games but at the same time, I love to be outside in the cold observing wildlife.
This experience validates the fact that I want a simple life. I want to be able to get my own food and be as autonomous as possible. This means less virtual stuff and more get-your-hands-dirty work.

I will definitely change some of my habits after this trip. After experiencing the "simple life" the vision I have for my life is clearer.
Pour la version podcast en français, voici le lien


---
Also to be read
September 8, 2022 | Hunting stories
As a Swiss hunter, the opportunity to hunt an ibex is quite a privilege. This hunt is not included in the annual license you buy each year so you need to get into a selection process. Therefore the process behind this hunt is so precise that it deserves its own article. Let me share my […]
December 28, 2022 | Hunting stories, Hunting trips
A hunting trip is one of the most rewarding experiences you can do as a hunter. It's a unique way to discover new countries, people, and cultures. It's also the best option if you don't want to visit a place as "a tourist" but live the way "locals" do. To get the most out […]
| Hunting stories, Hunting trips
This is the second part of a series of articles "My trip to Bosnia-Herzegovina and Croatia". To get the best experience, I recommend reading the first part. Chapter 2: The mouflon quest After two intense days of hunting small games in Bosnia and Herzegovina, it was time to head to our next […]