The post season
As a hunter, I'm always nostalgic during this period of the year. December means the end of the season in Switzerland (except for some species like foxes and ducks).
It's a bit like finishing a great video game: you have the main story done but you still have some exploration and sub-quests to do.

Despite this, I remind myself that all the souvenirs I have created with other hunters, during the last four months, will stay in my mind and heart forever. And Christmas time is a great moment to share these souvenirs.
The hunter's duty is not only to regulate wildlife during the season. In fact, everything that comes before and after the season is equally important as the season itself. In the end, your main goal is to be a better hunter season after season.
To reach this goal, you need to train, study, and stay connected to nature.
Let's not forget that wildlife is weak during winter, so try to not bother it too much. I personally stop observing animals from mid-December to March (depending on the amount of snow).
So let's get into my personal objectives to be a better hunter for the next season:
Cook much as I can
This is the easiest part for me as I love to cook venison. But the downside of it is that you can easily become bored or lazy about it. Luckily, there are a billion ways to cook your meat. The variety depends on your motivation to search and discover new recipes.

The ingredient's quest is also a great source of inspiration. It motivates you to meet artisans from your region.
If you want to see all my cooking check out the Hunt and Eat Well Instagram!
Train like a beast
To be a better hunter, you need to train your body and your mind to be more efficient.
In my own case, I lost 16 kilos for this season and the difference was brutal. I was able to focus much more on the hunt and the animal. I will try to write an article about which method I used to get from 104 to 88 kilos in 3 months.
I strongly recommend following "MTNTIZGH Fitness Lab" on Youtube. They give you amazing exercises focusing on the hunting season and have great backpack exercises.
During winter I also do a lot of ski touring. It's the perfect activity to keep you in shape, lose weight and improve your stamina.
Try to train outside, staying in a fitness room is not good if you want to reach long-term objectives.
I also found respiration exercises to control your breathing while shooting. This kind of training will make a difference on the field.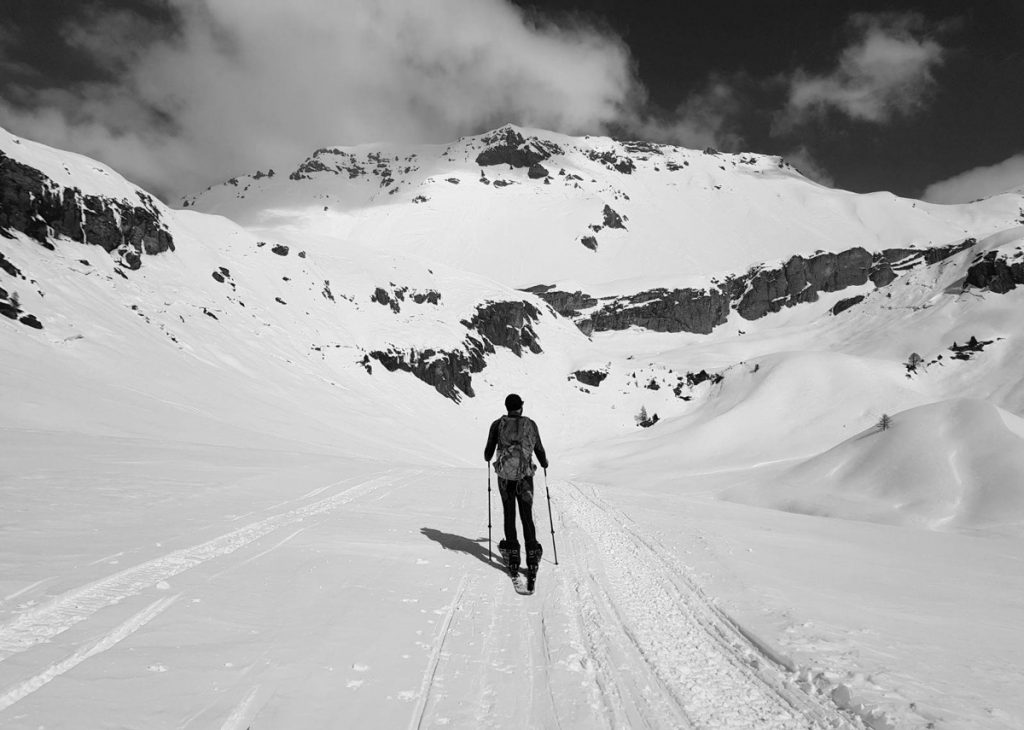 Study wildlife
Ordinarily, I don't like to read books, but when it's about nature it's quite different. Everything that you learn will improve your hunting skills. To be a "complete hunter" you need to not only understand wildlife but also the environment around it.

A few years ago, I realized that I don't know a lot about the environment around me when hiking. This is one of the main reasons why I decided to do my hunting license.
Since then, I've tried to read about plants, animals, and the ecosystem. There are also really interesting conferences on this subject.
I like the Vortex Nation podcast because you will find a great diversification of themes from "what is the best cartridge to hunt deer" to "Managing hunting pressure".
Stay motivated
This is something that we have a tendency to forget. Hunting is a time- and money-consuming activity and it can be easily forgotten during the off-season for these reasons.
I compare it to skiing. When the first snow falls, everyone is excited about it but when the temperatures become higher, everyone put their skis in the basement.
To stay motivated about hunting and to reach your goal, I recommend staying in touch with all the content related to hunting. They are so many films, blogs, podcasts, and more created every year. My favorite 2022 film is "River" from Sitka. It shows the commitment bow hunters have to prepare for the hunting season. Huge respect for them and thanks for inspiring us!
Discover another way to hunt by traveling
This is something every hunter should do. It costs some money but you can extend your season by 2 more months. You'll also be confronted with different environments and ways to hunt.
During my first hunting year, I went to Pyrénées to get a stag. It was an incredible moment thanks to my guide who was passionate about mountains and nature. I have learned a lot and created unforgettable memories.
Stay in touch, we are preparing an epic adventure for next year 😉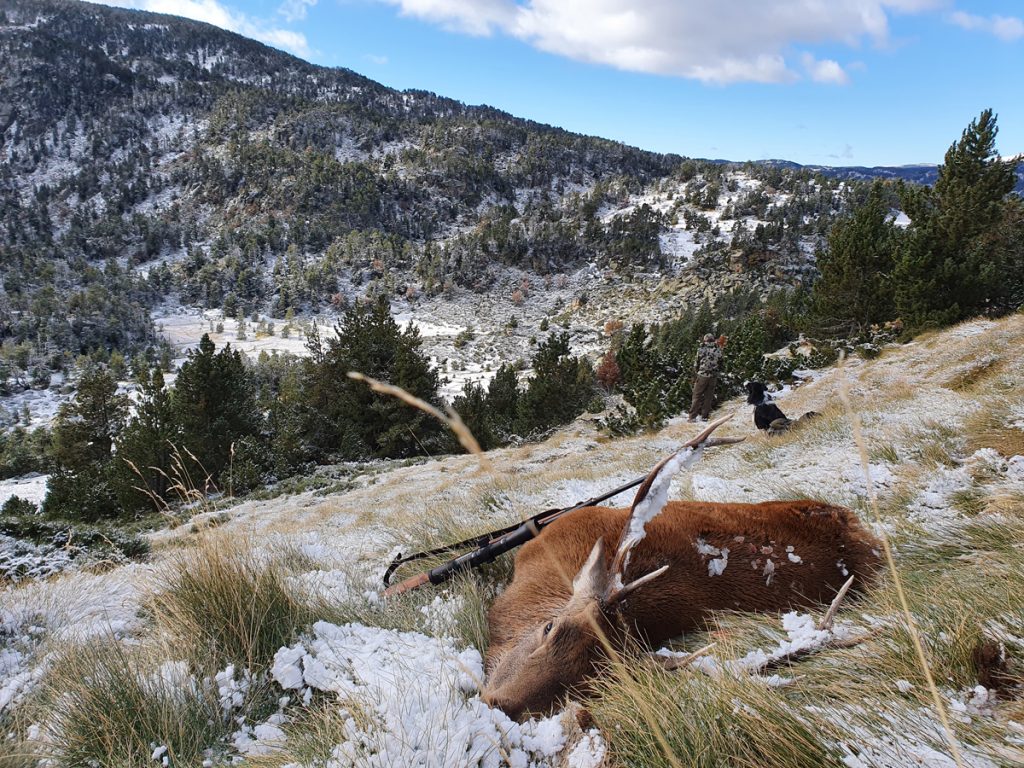 Develop the Hunt and Eat Well app: Huntsquad
This is quite a big announcement.
We've been working on it for a year already. I don't want to tell you too much yet as the app is still in development, but the website will be released soon and you'll be able to register for the beta.
The only thing I can say is the app's name is Huntsquad and it will be "The first hunting app dedicated to safety".
Here are some screenshots (work in progress)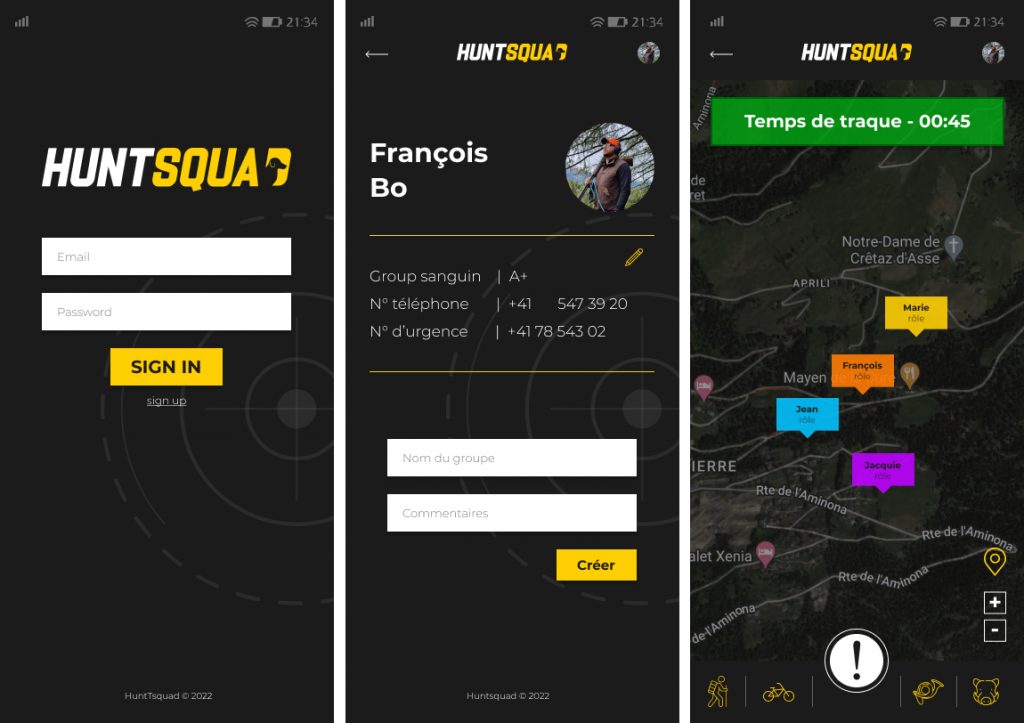 Being a better hunter, season after season, is a goal we should all try to maintain during our "hunter-life". This is also something I want non-hunters to understand. They don't always realize the commitment we have through the year to be able to hunt.

The end of the season is the beginning of new adventures.

Pour la version podcast en français, voici le lien


---
Also to be read
October 10, 2022 | Security, Top 10
I'm a huge fan of gears and gadgets. I have a tendency to buy everything regarding the passions I have. As hunting is the biggest one, you can probably imagine how many items I have related to it. There is so much stuff you can buy in the market that you can get easily lost. […]
October 17, 2022 | Cooking, Top 10
Venison is one of the best meats you can eat. It's an amazing source of protein, is low in fat, and has iron, zinc and B vitamins. Even though this type of meat is super healthy, some people are not willing to try it. The first argument for a "non-venison person" is taste. People have […]
November 17, 2022 | Cooking, Top 10
Cooking venison represents the final step in the hunting process. As most of us are not professional chefs, it can be challenging to prepare the meat you hunted the right way. Luckily, hunters and chefs around the world have written cookbooks to help us sublime the meat at home. Concerning my own experience, I had […]